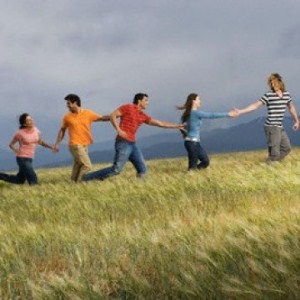 Link building is the trump card for higher rankings. Links show how reputation and authority is passed on. More the links to your site Google will see you as an authoritative and reputable site. Most of you are familiar with link building techniques like guest posting, blog commenting, forum posting, directory submission etc. Do you ever thought about some other methods? In this post I will share 10 back link generation ideas that may help you.
1)      Target blogs with Top Commentator Box
One of the best ways to get high quality backlinks is to comment on blogs having Top Commentator widget in the sidebar. People with the most comments on the blog are rewarded with a link back to their own site (in most cases dofollow links). Also if the top commentator widget is placed in the sidebar then you will get backlinks from all pages of that blog. For example consider a PR4 blog with 200 pages in it. If it have a top commentator widget and you happen to become one among them, then you will get 200 high quality backlinks to your website (awesome, isn't it?).
First target a few good blogs with top commentator box, be a daily commentator there. There is an easy way to find blogs having top commentator box, search in Google allintext: "Top Commentators"
2)      Build beautiful Infographics
Information presented as a beautiful graphic is a great way to build brand awareness and increase your backlinks at the same time. Every time someone is reposting an infographics, a backlink to the source of the infographics is added and it provides a lot of relevant free backlinks on relevant keywords. To create a successful Infographic it is important to keep in mind that information has to be of value to the person reading it, as well as user-friendly. People love adding beautiful infographics to their blogs because infographics add a nice, visual flare to blogs, which are often heavy on words and light on pretty images.
3)      Create list of people or stuffs
One of the most commented, viewed and linked posts in this blog is two list posts – Top 10 women bloggers in the world and Top 10 young bloggers in the world. These posts went viral in social media sites and got mentions from some top blogs. Such list posts are not that tedious to create, but have the potential to attract lot more traffics and backlinks from other blogs. Some ideas for list posts includes 25 best free WordPress themes, 25 must read blogs, 50 most influential persons in blogosphere etc.
4)      Use Youtube for backlinks
Youtube, the third popular website in the world after Google and Facebook can be a good source of backlinks. Try to include a link to your website or blog when uploading a video to YouTube. Try to add link of an article related to the uploaded video because it can bring some traffic as well.  Paste your URL into the description section directly below the video. Don't forget to fill the "Website "section of your Youtube profile with your blog URL. Do you know the best thing about this link? It is dofollow.
 5)      Submit your site to whois database engines
If you do a Google search for your own domain name you will probably see listings for your domain on sites like cubestat.com or websiteoutlook.com. They list the basic whois information, a brief description, and maybe even an evaluation of your site estimated worth. Submitting your website to such websites will give you instant backlinks and good link juice. They are very highly ranked and it is another way people can find your website. You can get listed in these sites simply by submitting your site in the whois search engine's site check submission area. It is a very fast process.
6)      Use classified listings in Craiglist
Craigslist is the ultimate site for classified listings. It offers job advertisements, personal ads, ads for cars, pets, home supplies and a plethora of other choices. Well-written, substantial Craigslist ads tend to rank very highly in the search engine results page. Craigslist allows the use of HTML in its ads and for this reason you can use Craiglist as an effective place for back link generation. Craigslist links are quite valuable and beneficial, even if they are no-follow links.
7)      Review products on amazon.com
Many people are not still aware about the power of backlink generation by writing reviews. When search engines like Google see that you are getting backlinks from authority sites like Amazon, they will start giving more preference for your website.
This is a good way to display your knowledge in a chosen niche and at the same time accumulate backlinks for your site.
8)      Give Testimonials
You can easily leverage testimonials into back linking opportunities. If you've purchased or used a product, and you like it, sending a testimonial to the product owner is a great way to get a powerful backlink. You can find websites in your niche selling products and services that are looking for testimonials. By giving testimonials in trusted sites means that you have the chance to get high quality one-way backlinks.
9)      Use RSS Footer plugin
You may be fed up with copycats who copy each and every contents of your blog. In most cases they are crawling and publishing your FeedBurner RSS Feeds. Fortunately Google is intelligent enough to find who is genuine and who content thieves are. Have you ever thought about gaining back links from copycats? Since most of them uses your blog feed to copy your contents it is possible to gain backlinks by automatically adding a link to your blog for every feed items. The easiest way to do this is by using RSS Footer plugin. This plugin makes it easy to add a line of content to the beginning or the end of all the articles in your feeds, for instance to display a link back. The links gained using this trick may not be of great quality, but still something is better than nothing, isn't it?
10)  Create free WordPress themes and plugins
People love free stuffs and if you can provide some beautiful themes and useful plugins for free then it can attract lot of links when someone uses that theme. If your plugin is so good then you can expect some free links when people review that plugin in their blog. Don't know designing and coding? No need to worry; spend some money to hire a good freelance designer. Is this a waste of money? Not at all, it is actually an investment. In the end you will find that this strategy will bring you more profits than spending money on advertisements.
These are some ideas which may help you to generate quality backlinks. Some of these techniques need time and dedication from your part, but in the end of the day they will bring you more authority, reputation and traffic to your blog. You might know some other techniques, why not share it here as comments?
Typical geek, night owl, gadget freak, budding entrepreneur, WordPress & Ruby enthusiast.