Email subscribers are the most responsive of your readers. They care enough about you, your blog, and will let you send them messages that they'll see next to emails from their family and loved ones. Your mailing list is the backbone of your marketing efforts and you can't avoid it if you really want to make money from your website. There are many newsletter services like Aweber which will make your job much easier.
The most important factor in building one's mailing list is persuading people to "opt-in" and provide you with their contact information.  Once someone has opted in and subscribed to your list, you are now in a position where you can present them with additional offers. But many people will have confusion, with lot of list building tools available which tool should they go for? Here in this post I will list the top 6 plugins which will help you to increase the number of your newsletter subscribers.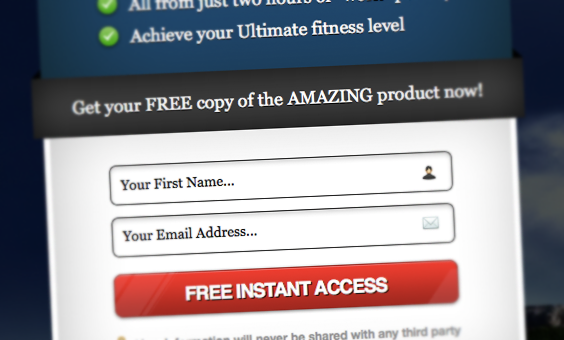 Popup Domination is a great looking plugin that allows you to easily create a really attractive popup window that captures the attention of your visitors with a big call to action. The most important thing I like about the Popup domination is its look and feel. It comes with 7 beautiful themes and 15 color Options. If you are worried about frustrating your regular readers by having your new popup displaying each time they visit, you will be glad to know that PopUp domination comes with options for scheduling. The plugin will cost you $47, but if you know the value of each subscriber in your mailing list you will realize that this is something worth spending money. If the PopUp Domination does not help you increase more opt-ins, then email your request for a refund and they will refund 100% of your money back. No questions asked.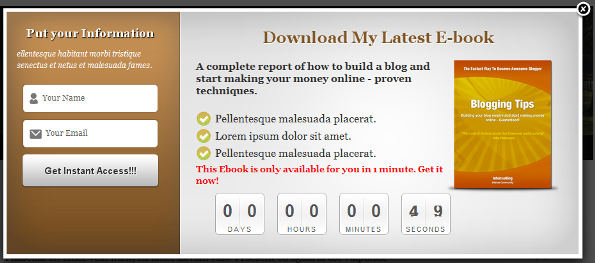 The biggest benefit of using WP Subscribers is that you become a multi-dimensional list builder. You're no longer tied upon just a squeeze page or a pop up opt in box. WpSubscribers is an all in one plugin, which comes with several awesome features that can be used to build a massive email list. The killer feature of this plugin is Facebook integration, which allows the reader to subscribe with just one click. It also has a footer or header bar option which comes useful especially if you want to grab the visitor's attention without hitting them with an "in your face" popup. Some other noteworthy features of Wp Subscribers plugin are
Display hidden content – show content to visitors after they have opted in.
Subscribe on commenting
Subscribe on registration
Analytics
Add a countdown timer to the form
Add a referral system, so your subscribers get points for referring others
Exit Popups
You can get this great plugin for just $47 and can install it in 3 websites. The unlimited license will cost you $97. As you can see WpSubscribers have got hell lot of options than PopUp domination, so you may be confused whether to go for Wp Subscribers or PopUp domination, if that is the case then here is my little suggestion. Popup domination designs looks slightly better than Wp Subscribers and its interface is also much easier. So if you want to have a great looking popup in less than 5 minutes then go for PopUp domination. If you like to take your list building into the multi-dimensional realm and doesn't mind customizing forms a little to give them a unique look then go for WP Subscribers.
Premium List Magnet has got a couple of features which WpSubscribers don't have. Premium List Magnet instantly inserts a squeeze page right within your Facebook pages and it lets Facebook automatically handle list building using Facebook popups. It also has a feature which will help you to add your blog commentators to your list with an easy click of their mouse to check a box. Premium List Magnet will cost you $77 and you can use this plugin in unlimited domains that you own. But apart from the ability to insert a squeeze page within your Facebook pages I feel that Premium List Magnet falls behind Wp Subscribers in terms of features as well as value for money.


One thing that makes Subscribers Magnet unique from other list building plugins is its Form Auto Filler which automatically places the visitor's name and email into the correct boxes, for all forms that you show on your blog. This is a super powerful feature because now all one has to do to subscribe to your email list is just click the submit button. When a reader leaves a comment on your blog, the plugin recognizes the IP address and when he visit your blog next time it simply fills information's based on that. You can place optin forms at the top of your first blog post, at the bottom of your blog posts, in your sidebar, in a footer ad and within the comment section.
The CSS and design of Subscribers Magnet is not that great compared to other list building plugins, so you will have to spend some time customizing it for matching your blog's look and feel. Also the plugin is bit expensive and will cost you $147, so unless you are highly interested in the Form Auto Filler feature it will better go for either Popup domination or WpSubscribers plugin.
Some free WordPress list building plugins
All the plugins listed above will cost you some money, but if you are in a stage where you are not interested in spending money and still want to build your list then there are some free WordPress plugins which will serve your need. Most of the features of premium plugins are not available in the free ones, but still there are some plugins which are worth a try.
WordPress Popup plugin allows you to display a fancy popup to visitors. The best part is that this plugin is extremely easy to use. One of the most effective ways to advertise your mailing list, special offer or simply to show ads is via Javascript 'pop over' on your site. Simply paste in your ad code. It can be Javascript, text, an image, or any combination. You can have this working on your website in a matter of a couple minutes.
The OptinCrusher is a great way to grab your website visitor's attention, without interrupting them, and to get them onto your email list. It will add a good looking optin footer tab to your website and the installation process is very easy. The OptinCrusher will work with all major email services.
Update: Recently I came across Hybrid Connect, a really useful list building plugin with a different approach.
Hybrid Connect is an easy to use plugin with a unique "hybrid" approach. Hybrid Connect supports two types of opt-ins forms – the one with normal name and and email fields and the one utilizing the Facebook connect. Using Facebook connect has got two advantages. It will increase the conversion rate as well as improve the lead quality. Even those who are lazy to type in their name and email id won't mind clicking the Facebook button and this improves conversion rates. Now about the lead quality – most of us use our main email id for Facebook, not the id reserved for junk mails, isn't it?
Ok, everything sounds great, now what about those who are not using Facebook?
Here comes the unique approach of this plugin – the hybrid feature. Those who are logged in to Facebook will see the opt-in form with Facebook connect while the others see the normal form with name and email field. Pretty nice, isn't it?
Apart from the hybrid feature this plugin has all the features you expect from an email list builder plugin. It supports easy to use A/B testing, responsive design, ability to create squeeze pages etc. Even with all these features Hybrid Connect plugin's price is less than the other list building plugins I mentioned above. So if you are looking for an easy to use, feature rich list building plugin then I will recommend Hybrid Connect to you.
If you still don't have a list, you really need to get on that. What's your favorite list building and subscriber management plugin or theme? And why you think so?
Typical geek, night owl, gadget freak, budding entrepreneur, WordPress & Ruby enthusiast.