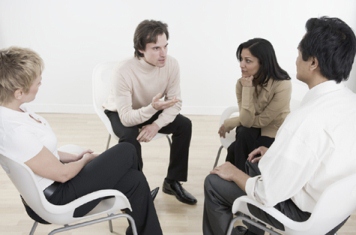 Inhabitants of blogosphere are comment-hungry these days. Yeah, comments and participation from fellow bloggers has become as vital as oxygen. Everyone wants each and every post by them to have numerous comments.
But what bloggers forget is that just desiring won't lead you anywhere. You can't sit back and relax when you need success; what you have to do is get down and work for it. The mantra that I adopt in blogosphere is "you will get only what you deserve". To deserve success you must definitely work for it.
One of the most important factors that contribute to a blog's success is its loyal readership and blog comments are a proof to that. How can a blog owner encourage his/her readers to participate in discussions? As you know, many readers are silent and they never attempt to leave a comment.
I will share here some of the techniques I used with my discount coupon site where we managed to get numerous comments and discussions on topics related to auto trader and woot discount coupons (as opposed to some other posts that were not using this technique).
Allow commenting
This one is a no-brainer. Only if you allow people to comment you will have participation; if you remove commenting option then how can you expect your readers to comment in your blog?
Although people think this is obvious step some bloggers keep restriction on commenting. I've come across some blogs that ask the readers to leave a comment, but there will be no option to comment.
You should also make it easy for the readers to comment.
If you are manually moderating comments try to moderate comments as soon as possible instead of piling them up. When readers take the time to write a comment and they don't find it to appear on the blog for a long time, that will be discouraging.
Remove captcha
Not all your commentators are going to be spammers so captcha will irritate the genuine commentators. Additionally, if people start having discussion in comments these captcha's will surely get on the audiences' nerves therefore remove captcha option.
If you want to prevent spammers you can use Growmap Anti Spambot Plugin (GASP).
Comment for Comment
If you actively participate in discussions at other blogs, you too will receive lots of comments in your blog. This is simple blogging etiquette. And it worked for me.
Even if the other blogger doesn't immediately jump in at your blog to comment, it might happen eventually.
Engage users by both content and comments
Although you optimize your writing style for SEO, maintain your content in such a way that it will satisfy your audience. Choose topics that are unique or trendy, etc. Only these types of topics brings more blog participation. Controversial posts encourage large number of comments; but use them sparingly.
Similarly respond to comments in such a way that the users will comment more. You can use a plugin such as Comment Reply Notification that will automatically email the commentators when you make a reply.
How do you interact
For a blogger, attitude is as essential as writing skills. Even if you are arguing do it politely. Always remember that it's your blog; so treat your commentators as your guest.
Your comments must utilize some tactics that will get responses. For instance after giving explanation or clearing a query you can ask "Am I clear?", "Is your doubt cleared?" etc. This will lead to a response from them.
Similarly even while saying thank you respond with a question or trivia.
Leave your blog post with an open question
This is the best option and you will get some seriously increasing blog participation if you deploy this method. This method is too easy, all you got to do is finish your blog posts' last sentence with a question to audience (just as I've done in this post).
However don't ask obvious or absurd questions. Ask questions that will add to the discussion of your post.
What techniques do you use to encourage your readers to comment? Let's chat about them in comments.
Cheers,
Jane.
Typical geek, night owl, gadget freak, budding entrepreneur, WordPress & Ruby enthusiast.