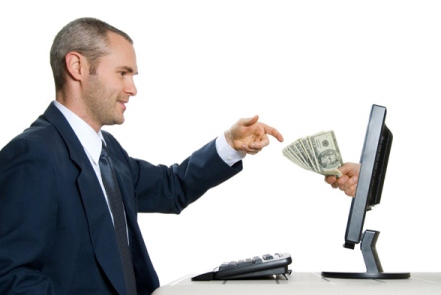 So you have a blog, have a decent reader base and now you are trying to monetize it. You are already using Adsense and some other ad networks and making few dollars from it.  But a decent income from Adsense needs lot of traffic and with your current traffic level you may not able to generate more than a few hundred dollars per month. Have you ever thought about redesigning your blog business model? Have you tried to make more money by utilizing the existing traffic? Have you heard about affiliate marketing?
If you learn the strategies of internet marketing and execute it properly, you can convert your blog which is making peanuts now in to a business which earns you a full time income. Over the next few days I'm planning to post a series about affiliate marketing, lead generation techniques and a few affiliate programs that you might wish to try out and then will give some tips as to how to use them most effectively.
Is my blog suitable for affiliate marketing?
Affiliate marketing may not be suited for every kind of blogs. It seems to work best when there's a relationship with trust between the blog owner and his readership. If you have a good percentage of daily visitors and if you are maintaining a good relationship with your readers then adding affiliate marketing to your business model will be excellent. Even if you are not yet interacting with your readers there is no need to worry, time isn't late, start engaging with them today itself!
So what is affiliate marketing?
Affiliate Marketing is a method of promoting a product or service in which an affiliate is rewarded for every website visitor, subscriber, customer and/or sale provided via their efforts to the actual business selling the product or service. At its most basic, affiliate marketing is quite simple. An internet business owner partners with one of more affiliates. These partners/affiliates then send leads to the website and are paid for doing so. This system is typically managed by a third party who ensures that contractual obligations are met, payment is made and that the process is seamless. There are different types of affiliate marketing, we can see each of them in detail.
Pay per click – In pay per click marketing every time a potential customer leaves the affiliate's website by clicking on the link leading to the merchant's website, a certain amount of money is earned by the affiliate. The affiliate gets paid a certain amount even if the visitor he referred does not purchase anything from the merchant's site.  However, earning for PPC affiliate programs are typically small, usually less than a dollar for every click.
Pay per sale – In pay per sale marketing model, the affiliates gets a commission when a sale is made from their website. If a customer follows an affiliate link to the advertiser's site and makes a purchase in accordance with the affiliate agreement, the affiliate is paid. The earning will be higher than pay per click marketing, but generally the conversion rate is less.
Pay per lead – A lead is generally a signup involving contact information and perhaps some demographic information; it is typically a non-cash conversion event. Pay per lead is a favorite marketing model for many webmasters. The reason why there is huge demand for these kinds of programs is because there is no need of sale. Usually pay per lead programs are designed to promote free services or products, or free download kind of programs which allows the sellers to capture certain information of the visitors. The earning per lead will be less than pay per sale, but the conversion rate of pay per lead is high because since there is no need for any purchases, visitors are more interested to sign up for offers.
Residual Income – Residual income affiliate programs are those affiliate programs in which you are paid a commission each time a recurring payment is billed to the customer you referred. Once someone has made a purchase through one of your links, they are "tagged" as belonging to you, and you'll get paid a commission on anything else they buy in future from the merchant. Popular examples of these kinds of affiliate programs are membership site, newsletter services, dating sites etc.
I hope you got some basic ideas about affiliate marketing, tomorrow I want to continue the focus upon affiliate marketing with another post – this one on how to pick up products to promote. Please share your feedback about this post, also don't forget to subscribe to my blog 🙂
Typical geek, night owl, gadget freak, budding entrepreneur, WordPress & Ruby enthusiast.